2018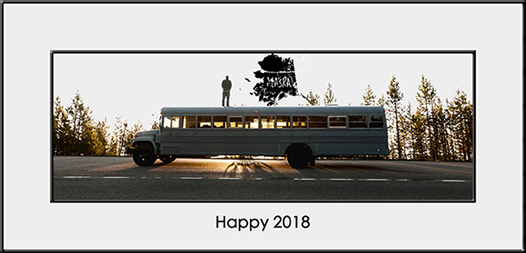 Even on the days you aren't expecting it, I love you. Probably for reasons you aren't even aware of…
Here's a little update on me.
I moved from Alaska to Washington to be able to afford to be able to move back to Alaska, but permanently. You know my penchant for being self-supporting.
Well, I made it. I bought a school bus I will be moving into on February 10th. In the school bus I will have a wood stove. I will have electricity sourced by a Solar set-up I pieced together. In the months to come I will add to the Solar Powered Electricity with Wind Power.
The combination of Wind and Solar will enable me to have all the electricity I could want, summer, spring, winter, and fall. With all the electricity I could possibly use, I will have a full sized refrigerator freezer (used for storing meats I cannot immediately use), and an on demand hot water heater which will be used to source hot water for bathing, cooking, etc. Also, I have a composting toilet to save the world from worrying about my personal sanitation.
There are internet solutions which will enable me to have access to high speed internet, with unlimited data for my computer – legally, I should note.
I have plans to build a smoker out of a fifty five gallon drum for about twenty five bucks. The smoker will help me preserve meats, and fish, which will serve me well during the winter months. Also, I could invite the Russians who live nearby. But that's a maaaaaybe. Having Smoked meats to trade is also an option.
I am about one month and ten days away from being back in Alaska, where I will be living on a parcel of land I will be renting for $100 a month. The land is isolated, but close to town for buying groceries and supplies. As well as having space for me to renovate my bus in privacy without worrying about disturbing neighbors, attracting attention to a hippie living in a bus, or breaking any city codes.
I still sleep in a hammock. Maybe I'll find a dog.
What I have.
What I need.
What I want.
What I can live without? Well, I could write a book…
—
And thanks.
Father Luke
Still alive. Somewhere.